Engine fire on flight 007
---
NTSB Identification: SEA91IA219 . The docket is stored on NTSB microfiche number 44752.
Scheduled 14 CFRPart 121 operation of Air Carrier NORTHWEST AIRLINES, INC
Incident occurred Thursday, August 22, 1991 at SEATTLE, WA
Aircraft:BOEING 747-151, registration: N604US
The no 4 engine caught fire during climb after takeoff and the crew activated the engine fire extinguisher system, dumped fuel, and returned to the arpt for an emergency landing. The no 4 engine fire and a grass fire at the rwy t/d zone were extinguished by arpt cfr crew. an emergency evac was conducted from the left side after the acft stopped on the rwy. the l5 emergency door and slide failed to deploy for the evac. Exam of the engine revealed evidence of fuel leak from the main fuel control unit.
The National Transportation Safety Board determines the probable cause(s) of this accident as follows.
A fire in the number 4 engine, resulting from a fuel leak at the main fuel control unit, due to improper maintenance by unknown/undetermined person. The l5 emergency exit failed to operatee due to a broken plastic pulley guard in the slide release mechanism.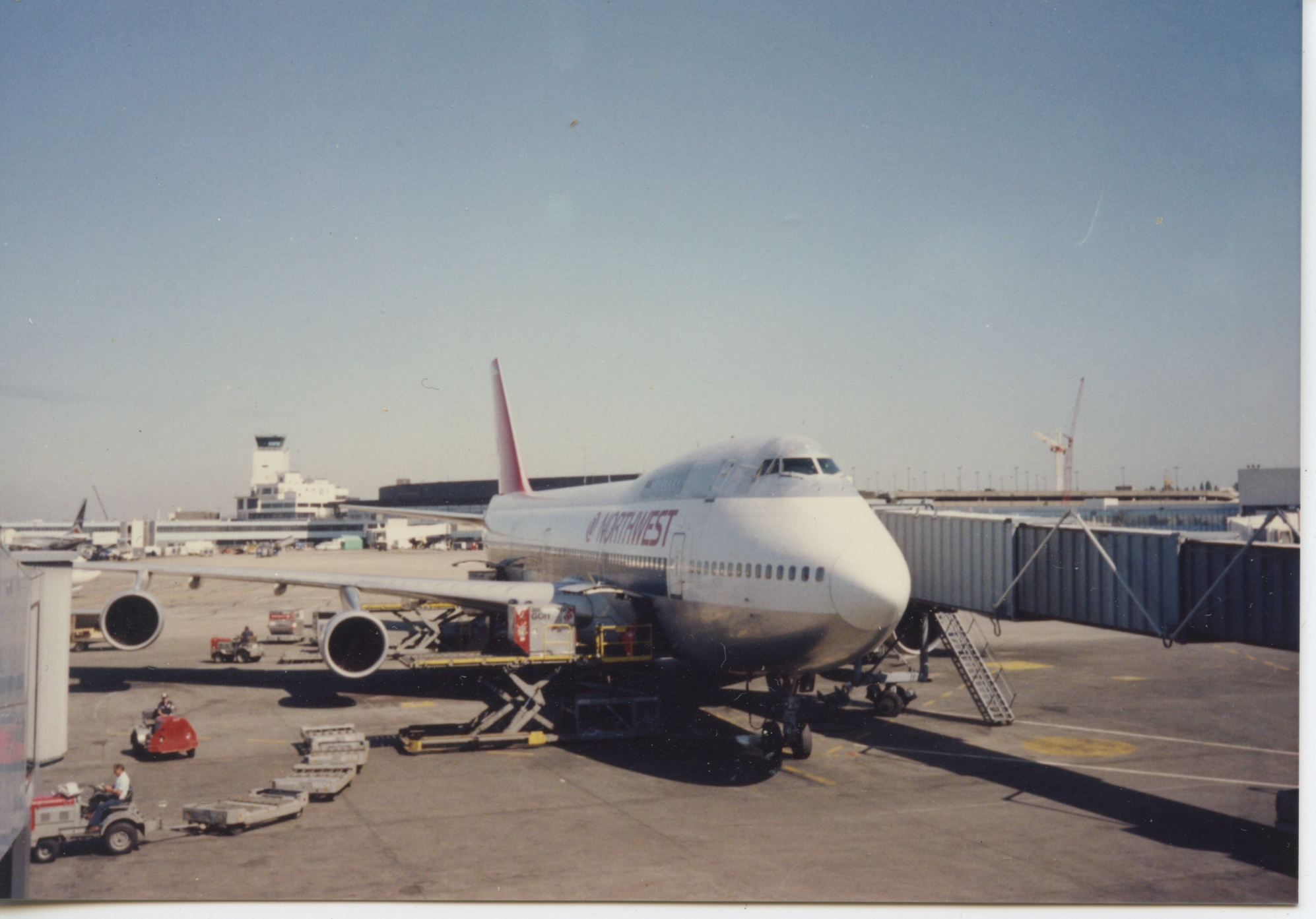 I took this picture of the plane before I boarded it. The plane caught on fire after it took off.